Footie Fever
Ah…finally in the mood to type again. I just feel like typing away – crap, mostly – but I realize I don't really have much to blabber about. I mean I know I want to type crap, but there's no crap to type up.
So let's see…what's cooking? Oh – the FIFA World Cup! Now that's something I've been looking forward to for QUITE some time. "Footie Fever" is what I call it (I'll change the title from "Utter Crap" to that once I'm done), "Footie" being a colloquial English term for the game, and needless to say, I am rooting for Her Majesty's boots this time. Next in my list come the Dutchmen, and then – surprisingly enough – the Czechs. I have a knack for backing teams that I don't believe to have much of a chance to make it all the way, be it soccer or any other sport. Same here – I don't expect any of my teams to win the trophy; those Brazilians are definitely going to take it home for the sixth time with another "Sambasque" display.
However, these three teams do have a strong chance on paper. Czech Republic and the Netherlands are ranked two and three in the world respectively, and England has a pretty strong side going into the competition. But this is the World Cup, so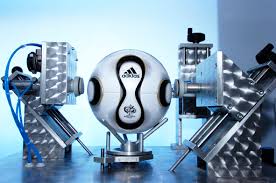 anything that gets written on paper stays on paper – except for anything about that chunk of gold going back to the banks of the Amazon.
I was chatting with this Czech bloke the other day. The guy works at this English bar and knows nothing about soccer. Pretty sad, eh? I say so because while all his customers will be hyped up about the big tourney, he will have to sit around and do his homework. Apparently that's what his wife's been trying to get him do for the last couple of months, so I'm happy for the good lady.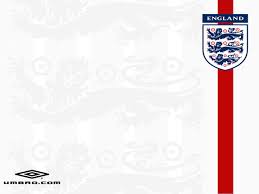 Talking about English bars/pubs – those are the places that I will be targeting over the next month or so. I have heard that an English pub is the place to be when there's a soccer game on. Those blokes get drunk like dog poo and simply go crazy. Here is my chance to check it out.
Then again, this is going to be the worst soccer world cup ever – at least for me. I will be missing a hell lot of matches because most of the games are during the day, and I will be at work during the entire duration of all three (or two, depending on the fixture) games on weekdays; besides, I'm not sure if people (that includes my friends too) would really like to drag their buttocks to the pub at 9 a.m. (or ANY time for that matter) on a weekend. So even if I do make it to a pub before an England game on a weekend, I wouldn't be surprised if the only ones accompanying me are the bartender and a stray dog.
And talking about craze - I was born in a country where people are nuts about soccer. They don't usually follow the European leagues – or any league for that matter – but go cuckoo when the world cup comes around the corner. So much so that there have been occasions when people have killed themselves either because a famous player was banned for taking drugs, or because their favourite team didn't win. I personally think that people like these deserve a well-calculated free kick in the most vulnerable part of their abdomen, and told to get a life.
Anyways, I am planning on reading "The Namesake" by Jhumpa Lahiri, an Indian writer from West Bengal. I have been told that the book is about families migrating to the western world, and the kind of cultural shock that they encounter. Should be an interesting read. So off I go to bed with my paperback.